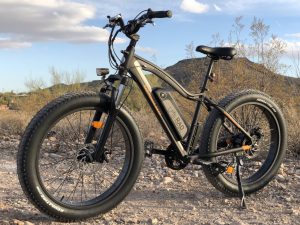 Well the wait is finally over. I looked at these bikes for over a year before finally deciding to pull the trigger and get one. Electric or "e-bikes" as they are commonly referred to are gaining more and more popularity every year.
With ever increasing ranges due to better batteries and speeds from 20-25 mph, e-bikes are really catching on. Everything from commuting, trail riding, running errands, an e-bike can do it all and best of all only requires charging the battery.
They are quiet, require normal bicycle maintenance and are street legal. And unlike a motorcycle, e-bikes require no special license or insurance and don't have to be registered with the state. They save money in more ways than one. You can check out their website by clicking here.
Here's the bad boy when it arrived at the house on August 28th. This was actually my 2nd Rad Rover as the 1st never made it (ordered on August 15th) due to damage at Fedex. It was sent back directly from Fedex to Rad Power Bikes. I called and they immediately set up another order for me. Great customer service!